Fly Sky standard telemetry LUA widget for OpenTx color radios
The widjet works with Fly Sky FS-iA6B and FS-iA10B and shows Min, Max and Current values of this parameters:
1) Rx Battery
2) RSSI – Raw Signal Streight Indicator
3) Rx Quality – Receiver Signal Quality
4) RSNR – Receiver Signal to Noise Ratio
Requirements
An OpenTx Radio with color display such Radiomaster Tx16s.
Install
Download and copy into your SD/WIDGETS directory.
On the radio telemetry page, add a page with single zone and select the widget FlySkyRx.
Configure
Simply check on model telemetry page if sensors names are as shown in the picture, otherwise simple edit names to match values in the picture.
Rx battery sensor name: Rx-V
RSSI sensor name: RSSI
RSNR sensor name: RSNR
Rx Quality sensor name: RQly
Names are case sensitive!
La Jumper T16 è una nuova radio per modellismo RC con sistema operativo Open Tx. Ha caratteristiche hardware e software molto interessanti con un prezzo molto contenuto. Ho cercato on-line un pulpito adatto a questa radio, poichè io ormai piloto con questo accessorio, senza risultati e allora ne ho realizzato uno tramite la mia cnc.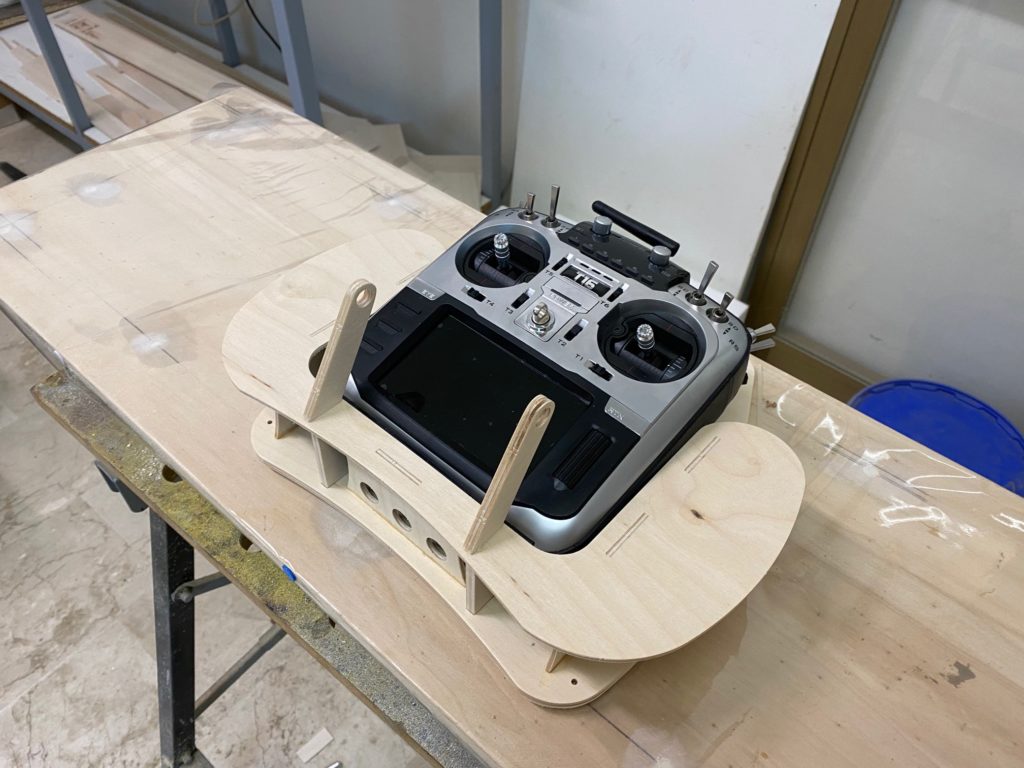 Il pulpito è realizzato in compesato di betulla in due spessori: la parte inferiore e le alette per le cinghie sono da 6mm, il resto da 3mm. Ha una buona rigidità e rimane ben bilanciato quando appeso alle cinghie.
Aggiornamento: il pulpito è compatibile anche con la nuova RadioMaster TX16S, inoltre ho fatto delle modifiche per il fermo della radio e ho aggiunto i piedini stampati in 3D. Trovate i file STL da stampare sulla pagina thingiverse del progetto.
Potete scaricare il file dxf per realizzarlo:

Quest'opera è distribuita con Licenza Creative Commons Attribuzione – Non commerciale 3.0 Italia.
Di seguito le immagini del prototipo realizzato.